Give your roof some decorative attention with well-placed brackets.
The beauty of Spectis blocks and brackets can perk up a bungalow roof line, adding curb appeal to your home. Spectis Blocks and Brackets are High density Polyurethane or (HDP) that can be finished to match exteriors either before or after installation.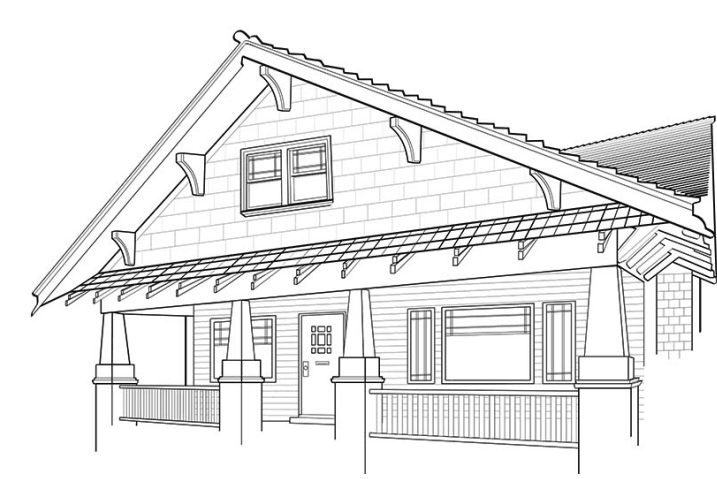 Step 1
Before ordering brackets, measure your eaves from the edge of the roof to the wall to determine the length of the top part of the bracket. Next, determine how many brackets you will need. Craftsman houses, like the one shown above, tend to have either three or five brackets placed along the gable, with one of them at the peak, while Italianate houses have brackets in pairs set a few inches apart, and spaced 12" to 18" from the next pair. Check the length down the wall to make sure the brackets won't overlap any doors or windows they may be near.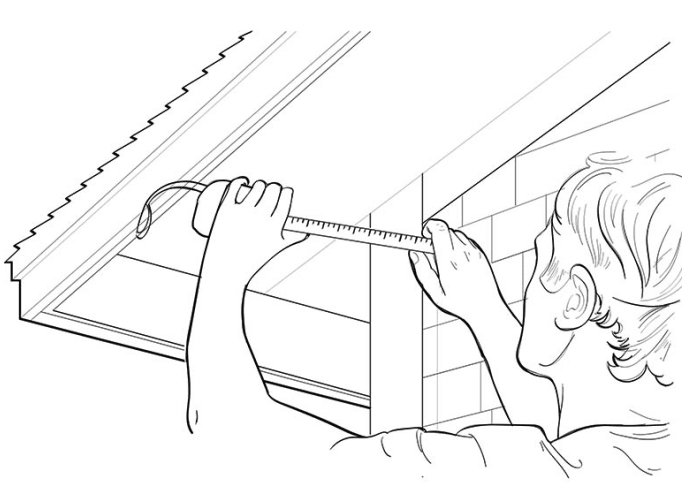 Step 2
Hold the bracket against the wall and mark all of the corners. Next, mark the screw holes on the wall, and drill holes that are slightly smaller than your screws. Align the holes on the bracket with the holes on the wall, and check to see that the bracket is level and plumb. Apply Ample amounts of PL Premium Adhesive and then secure it with stainless steel screws.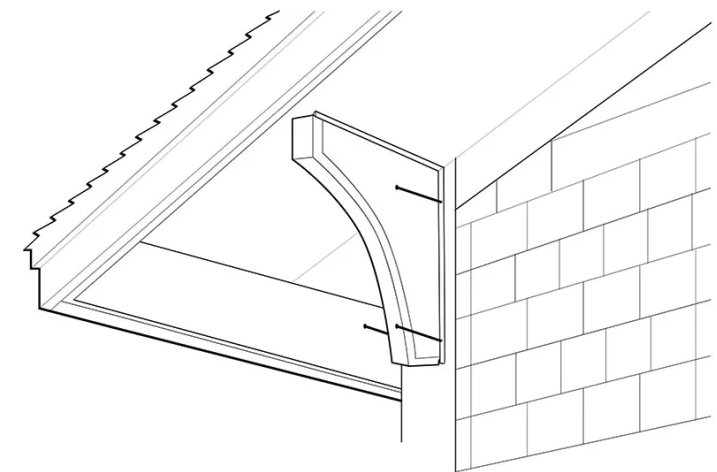 Step 3
Countersink the screws, and cover the holes with a Finish putty or PLPremium Adhesive, All of our blocks and brackets come with a primer coat, so you will need to sand down the exess hole filler and paint the product.
Recent Posts
Installation of Gable Gingerbread Trim with a center Drop.Typical installation: Gable Decoratio …

Spectis offers many styles of shutters louvers, and wall panels. All of these elements are designed …

Give your roof some decorative attention with well-placed brackets.The beauty of Spectis blocks and …